Property in Sneyd Park: What is the property in Sneyd Park like?
Leafy and grand, Sneyd Park is one of the best areas of Bristol to live. Sitting on the western fringe of the Downs and bordered by the Avon Gorge, this Bristol neighbourhood has long been desirable. With great amenities, properties and acres of green to explore, Sneyd Park has a lot going for it. To find out more about living in this area, and whether Sneyd Park is a nice place to live, check out our Sneyd Park area guide.
Sneyd Park Area Guide
Sneyd Park Properties
Like some other districts on Bristol's western fringe, Sneyd Park was originally developed in the Victorian era. Properties in the neighbourhood match the opulence of the time when Bristol was a wealthy city due to its maritime connections. Palatial Victorian and Edwardian residences sit handsomely on spacious streets, often tree-lined with excellent front and rear gardens. Thanks to its proximity to Blaise Castle Estate and The Downs, Sneyd Park is one of Bristol's most desirable locations to buy a house or flat.
Detached properties are most common in the area, with period properties and new-build homes featuring unique architecture. However, there are also areas of the neighbourhood with modern semi-detached and terraced housing. Some of the most expensive streets, such as The Avenue, Knoll Hill, and Downleaze, have luxury flats in converted period grade II listed buildings. However, you will also find affordable accommodation in some of the purpose-built apartment blocks that provide smaller accommodation.
A prominent feature of neighbourhoods in Sneyd Park is large modern homes sitting alongside Victorian brick homes. Property development in this affluent suburb means that you can also find quality houses built in the mid-20th century, as well as more recent developments. Recent housing developments have ensured that luxurious homes in the suburb keep their individual style.
If you are looking to buy a home in Bristol, what kind of properties are you likely to find in Sneyd Park? What can you expect if you buy a house or flat in this affluent Bristol neighbourhood?
Properties in Sneyd Park
Sneyd Park properties are generally located between Stoke Hill and Avon Gorge and the open green spaces of Clifton Downs and Blaise Castle. Most of the streets in the area are described as leafy streets, kept green by lush hedgerows. Due to the area's location and quality of houses, properties in Sneyd Park are some of the most highly valued in Bristol.
Although Victorian and Edwardian villas dominate the housing market, many individually-styled modern homes are available for the discerning homebuyer. In addition to detached and semi-detached houses set in private walled gardens, smaller terraced homes are located on the eastern part of Sneyd Park.
The largest Victorian villas are found in quiet leafy streets near The Downs and Avon Gorge. Large two and three-storey period houses sit secluded from the street. Typically, the large residences have private gardens, gated entrances, and sweeping driveways shielded behind tall hedges and trees. Some of the taller houses and converted period flats have stunning views of the Downs or Avon Gorge.
Spacious Edwardian properties with their Arts and Crafts design are also common in Sneyd Park. Typically, these extensive homes are set in beautifully landscaped gardens and are not as imposing as the Victorian mansions. Additionally, you will also find Art Deco properties built alongside Victorian homes.
Many of the large homes in Sneyd Park also feature eclectic architectural styles from the mid-to-late-20th century. In some of the most expensive streets, it's not uncommon to find three- and four-storey mock-Tudor buildings, palatial Art Deco buildings from the '70s and contemporary buildings featuring modern designs.
The most affordable homes are in the Sea Mills area to the west of Sneyd Park. Here you will find semi-detached Edwardian and post-war buildings with small front gardens and sizeable rear gardens. Also, there are plenty of amenities in the area, meaning that residents don't need to travel far for their day-to-day needs.
House Prices in Sneyd Park
Sneyd Park has some of Bristol's most exclusive and expensive homes, maybe only except Leigh Woods. For example, six- and seven-bedroom Victorian villas with splendid, landscaped gardens on the edge of The Downs can sell for between £1.8 and £2 million. You can also find secluded cottages with an asking price of around £1 million.
However, Sneyd Park isn't only about mansions for millionaires. Detached and semi-detached 1930's family homes in Sea Mills sell for between £300,000 and £400,000. However, house prices in Sneyd Park depend on the street, the number of bedrooms, the size of the garden, and the views.
Flats in a custom-built apartment block or tastefully converted Victorian building are the most affordable properties in Sneyd Park. Generally, apartments are refurbished to the highest standards and have spacious interiors, modern fittings, and private gardens. Flats in renovated Victorian properties command the highest prices. Typically, buying a flat in the neighbourhood costs between £270,000 and £825,000
Renting in Sneyd Park
It isn't easy to find a home or flat to rent in Sneyd Park. The desire to own a house and live in an affluent neighbourhood means that few rentals are available. From the few available flats, you should expect to pay a premium in rental costs. A two-bedroom flat or house can cost between £1,200 and £1,600 per month for rent.
More affordable and available rental accommodation near Sneyd Park can be found in neighbourhoods such as Stoke Bishop, Redland, and Henleaze.
Sneyd Park New-Build Homes
Most housing developments took place in Sneyd Park in the early 20th century. In the past few years, property developers have built modern, spacious homes on the extensive grounds of Victorian mansions. However, many of the period properties for sale in the residential district have undergone modern refurbishments.
The Best Streets in Sneyd Park
The best streets in Sneyd Park Bristol are the Avenue, Seawall Road, and Hazelwood Road. This area beside The Downs has tree-lined streets with spacious Victorian properties at the end of sweeping driveways. In addition to large family homes, bungalows and custom-built blocks of flats provide more affordable housing in this affluent suburb.
The best examples of Art Deco homes and modern detached family residences are in the western area of Sneyd Park. Properties in streets such as Sabrina Way, Roman Way, and Cavendish Gardens have spacious gardens. Additionally, being located on a hill provides stunning views over the River Avon.
Sneyd Park Transport
Sneyd Park is primarily a residential neighbourhood. However, despite this status and its green location, the area enjoys good transport facilities. The A4 skirts the western edge of the town, providing easy access to the M5, while the M4 is around 10 minutes away by car. Those travelling by public transport are also well covered here as the area benefits from access to two railway stations – Clifton and Sea Mills, both of which area approximately 1 mile away in either direction. The area is also served by the Bristol bus network with the Number 4 bus stopping at several places along its route into Bristol and beyond. And of course, thanks to Sneyd Park's glorious location, there are plenty of footpaths and bridle paths to explore for those preferring to walk or cycle.
Sneyd Park Schools
Though there aren't any schools within Sneyd Park itself, the neighbourhood is located within close proximity to a range of top performing Bristol establishments. The nearest schools are to be found across the park in nearby Clifton, Westbury Park or Durdham Park. At the primary level, some top performing schools in these areas include St John's Church of England Primary School in Clifton and Westbury Park Primary School. Both have received an 'outstanding' commendation at their last Ofsted inspection. At the secondary level, Redland Green School is another top performing institution that received an 'outstanding' at its latest Ofsted Inspection. Or for private education, Clifton College is another prestigious establishment that provides schooling from primary through to post 16 years.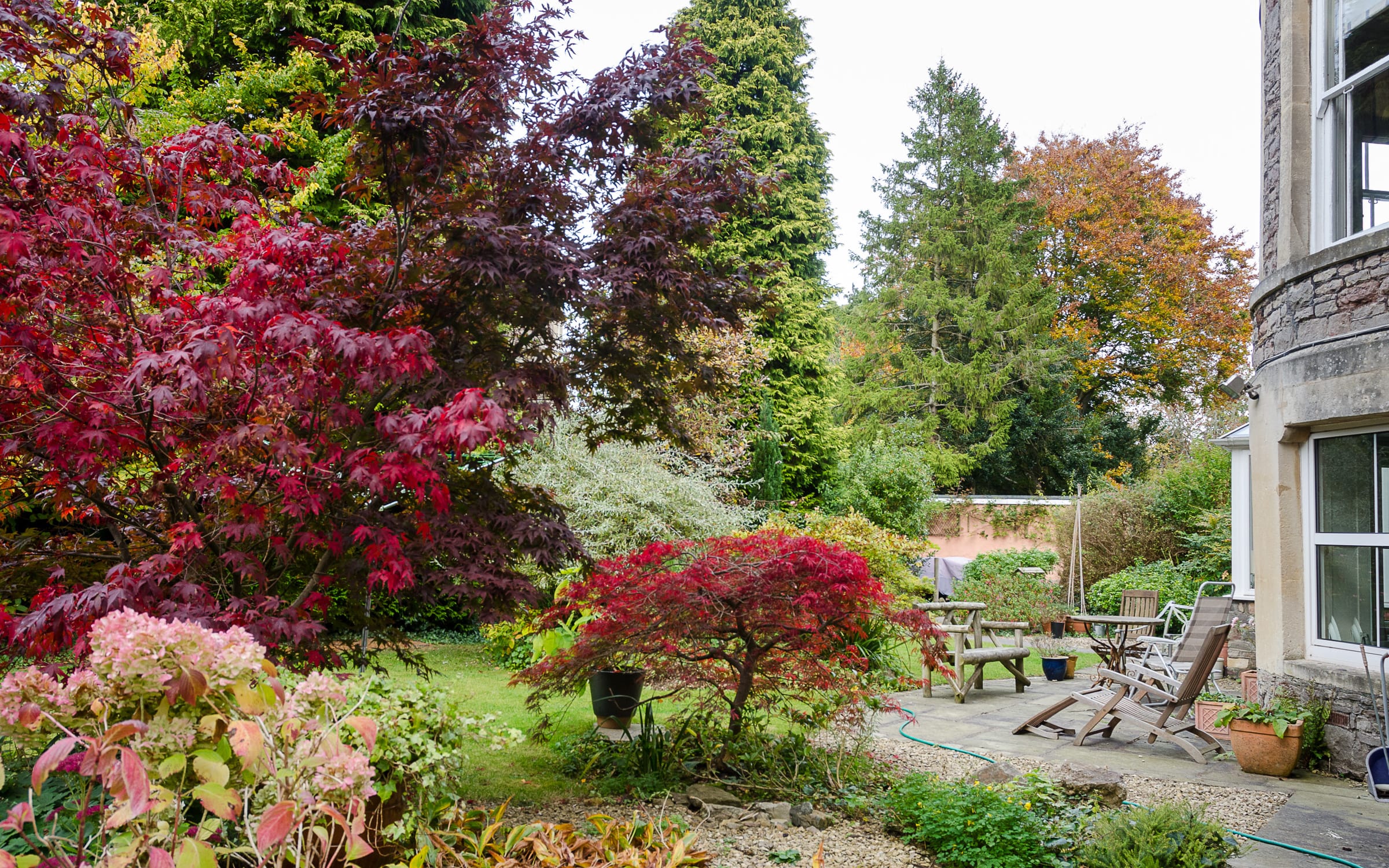 Sneyd Park Crime
Sneyd Park is a leafy, private neighbourhood, meaning it enjoys far less crime than neighbourhoods within the city centre. Using data provided by local police forces, very few crimes have been committed in the past year. Most of those that do take place are generally small offences. Residents tend to look out for each other in Sneyd Park, with the area having two local neighbourhood watch schemes. Locals report feeling safe walking around the area alone or at night.
Sneyd Park Employment
Despite the 'work-from-home' culture the UK has adopted in the past eighteen months, local employment is still a big consideration when moving to an area. Fortunately, Bristol is one of the top locations for job opportunities. Employment rates here are among the highest in England with the city boasting many big name brands. Thanks to Sneyd Park's close proximity to major roads and the city, residents benefit from many employers, both in and out of Bristol's centre. Some of the local employers in Bristol include Airbus, Hargreaves Lansdown and Rolls-Royce. The Bristol economy is diverse, with many roles across industries, from tech to creative sectors.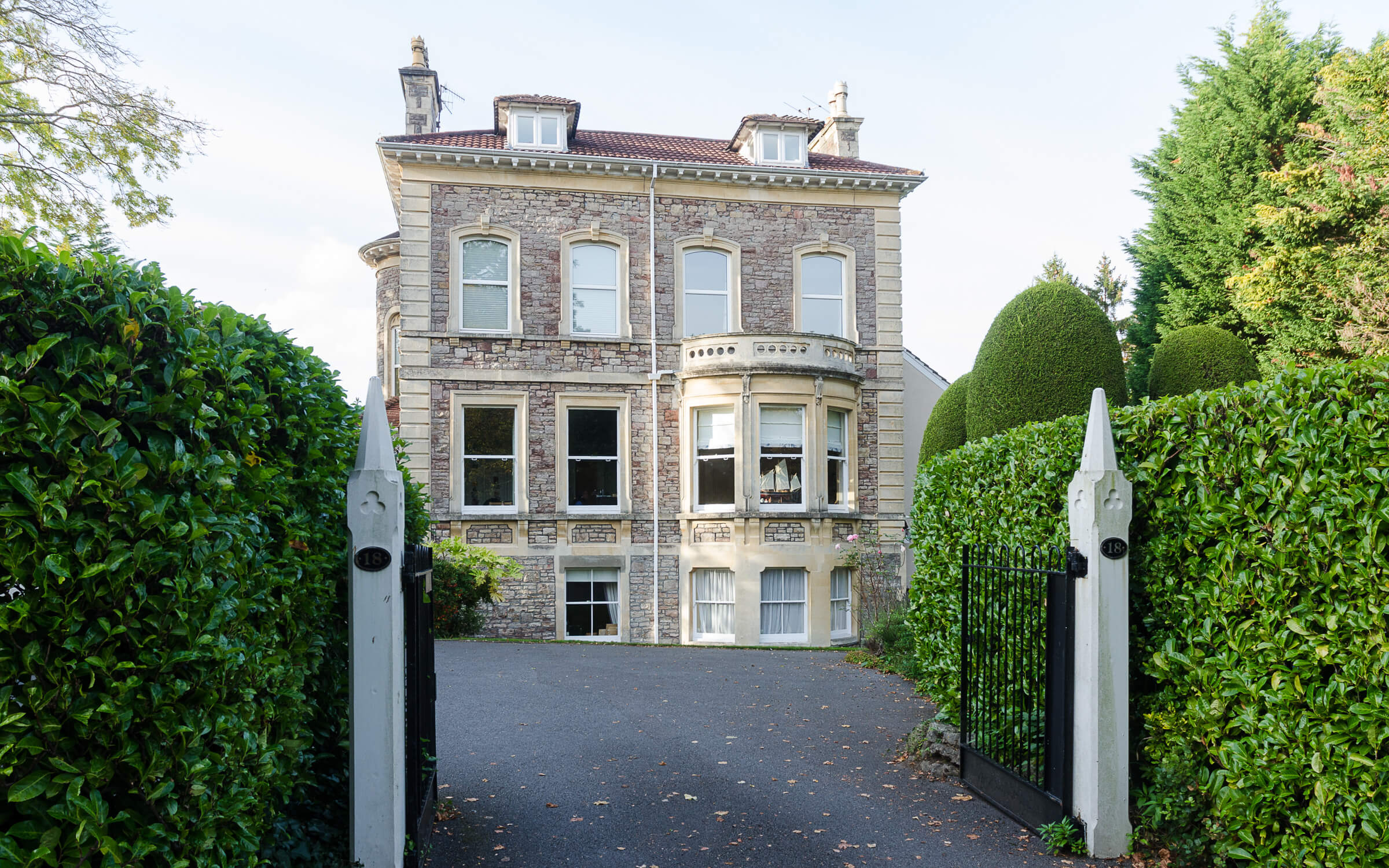 Sneyd Park Green Spaces
One of the top reasons why Sneyd Park is such a nice place to live is the green space on offer. Residents of Sneyd Park enjoy easy access to one of Bristol's most beautiful green spaces - the Downs. The Downs consists of Clifton Down and Durdham Down and provide a relaxing environment for a stroll. Just across the River Avon, Leigh Woods provides even more green space for locals to enjoy. The general character of Sneyd Park is salubrious, with tree lined avenues and plenty of garden space. This means locals are presented with a wealth of opportunities to get close to nature.
Sneyd Park Shopping
Sneyd Park is an exclusive residential enclave, meaning there are few shopping facilities within the neighbourhood itself. The closest shopping facilities for local amenities can be found in Stoke Bishop, which has a Co-op and some other convenient retailers. Sneyd Park is also located around a mile from both Durdham Park and Clifton Down, both of which provide even more shopping facilities. Durdham Park has a fantastic array of shops, pubs and cafes, all strung along the main street. Clifton is also within walking distance and is best known for its independent businesses.
Sneyd Park Leisure
Those looking for entertainment in Sneyd Park are presented with a wealth of opportunities. Though the area doesn't have any leisure facilities in itself, many are located nearby in Shire Hampton, Durdham Park and Clifton Down. The greatest landmark in the area is the Clifton Suspension Bridge, while Sea Walls is another popular viewing spot. Culture lovers are well catered for in nearby Clifton, which contains many museums, galleries and performance space. For evening entertainment, there is a nearby Everyman Cinema, while numerous pubs and restaurants can be found in Durdham Park.
Living in Sneyd Park
If you are considering moving to Sneyd Park or have a local property to sell, get in contact with Hydes of Bristol. We are experts in Sneyd park property, having helped numerous locals find and sell houses in the area. Give us a call today or browse our popular pages below.