Property in Leigh Woods: What is Leigh Woods property like?
Taking its name from Leigh Woods - the National Nature Reserve on the outskirts of Bristol - the village of Leigh Woods is one of Bristol's most desirable neighbourhoods. Living in Leigh Woods provides you with green and tranquil surroundings, with easy access to the city of Bristol. Characterised by its tree lined avenues and attractive properties, it's little wonder that the area was named a 'Best Address' in Bristol by The Sunday Times in its Best Places to Live Guide 2021. To find out more on what living in Leigh Woods has to offer, look at our guide below.
Leigh Woods Area Guide
Leigh Woods Heritage
The village of Leigh Woods is one of Bristol's most historic locations. The area dates back thousands of years, starting out as an Iron age hill fort and becoming a mine in the late 19th century. In 1864 the marvellous Clifton Suspension Bridge was opened, sparking the development of grand detached villas. Many of the properties survive, which give the area its unique identity, along with the nature reserve it sits beside.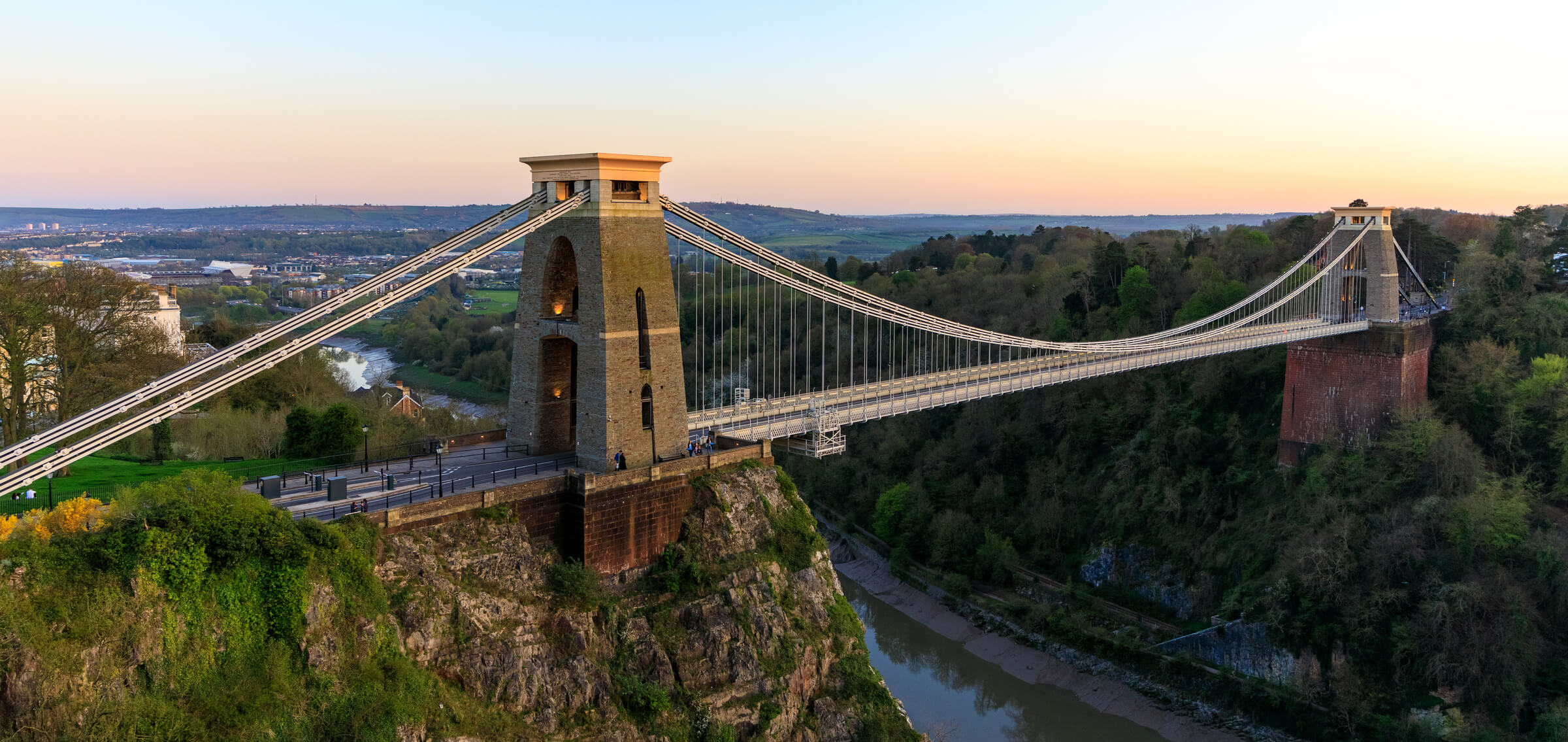 Leigh Woods Properties
Leigh Woods is one of Bristol's smallest yet most exclusive neighbourhoods. Properties in this leafy residential suburb are mainly spacious detached buildings featuring unique architecture and set in extensive palatial gardens. The luxurious buildings represent some of the finest homes anywhere in Bristol and the South-East.
The area was primarily developed as a small salubrious enclave for Bristol's elite — wealthy individuals who made their fortune from the mid-1860s onward. Here you will find exclusive detached residences that feature styles you won't find elsewhere in Bristol. There are no terraced Georgian townhouses in Leigh Woods. Instead, there are tree-lined streets and leafy suburb has impressive homes in Swiss chalet, Domestic Revival, Arts and Crafts, Scottish Baronial, Neo-Jacobean and Italian styles. Walking around the quiet neighbourhood has the feel of being in a quaint English village.
However, Leigh Woods isn't all about sprawling mansions with impressive architecture. Instead, there are a few period buildings that have been converted into luxurious flats. Many of the spacious apartments feature private gardens, off-street parking, balconies, and stunning views over Bristol, Avon Gorge and the Clifton Suspension bridge.
What kind of properties are you likely to find in Leigh Woods? What can you expect if you buy a house or flat in this cosy, village-like area of Bristol?
Properties in Leigh Wood
Due to the eclectic style of architecture in Leigh Woods, it isn't easy to specify a particular style of the neighbourhood.
The main road through Leigh Woods from the suspension bridge is Bridge Road. Here you will find two and three-storey detached Victorian Residences. Many of the homes feature high pitched roofs, original brickwork, and bay windows. There are also a few Edwardian properties that have features of the Arts and Crafts movement.
Bridge Road also has several purpose-built apartment blocks. The spacious properties typically provide off-street parking, communal gardens, and modern interiors.
Some of the more exclusive and individually designed properties in Leigh Woods are in Church Street, North Road, and Vicarage Road.
North Road winds around the edge of Leigh Woods and separates the neighbourhood from the woodlands. The street is home to some of the most spectacular properties in the neighbourhood. Situated on the edge of the residential area, you will find an eclectic mix of various architectural styles. There are large residences that wouldn't look out of place in the Swiss Alps or Italian mountains. These homes sit alongside palatial Victorian brick buildings, some of which are two or three storeys tall with rooftop verandas.
Some houses in Leigh Woods have the hallmarks of Scottish Baronial architecture. Large residential buildings built in the Gothic revival style feature impressive turrets, gothic spires and narrow, arched windows. North Road and Church Road also have large Victorian and Georgian homes with long driveways set in private, secluded gardens.
There are many residences in Leigh Woods that feature architectural styles from the 20th and 21st central. For example, two- and three-storey mansions in the Arts and Crafts style feature early 20th-century minimalistic exteriors. However, many of the 'domestic revival' buildings also retain their period interiors with round windows, arched ceilings, and spacious, comfortable living spaces.
House Prices in Leigh Woods
It comes as no surprise that buying a house in Leigh Woods comes at a premium — some of the most expensive in the southeast. Additionally, houses don't come on the market very often in this leafy Bristol district. Hence, properties are hard to come by. However, if you can find a house for sale, you can expect one set in private walled gardens, surrounded by trees and well set back from the road.
Detached houses for sale in Leigh Woods are typically four- to seven-bedroom palatial residences. You can expect to pay over £1.5 million for a detached house. However, the price depends on the size of the garden, amenities, and views.
For many young professionals, families, and retirees, buying an apartment in Leigh Woods is the most affordable way to enjoy life in Bristol's most sought-after neighbourhood. Apartments range in price from around £325,000 for a two-bedroom flat in a converted Victorian property to over £800,000 for a three-bedroom apartment with a large rooftop terrace.
Leigh Woods — Properties to Rent
As you would expect in this exclusive Bristol suburb, rental properties are hard to come by. However, there are some apartment buildings in Bridge Street, North Road, and Church Road. Flats to rent in Leigh Woods are typically fitted out with modern fixtures and boast spacious living spaces.
Typically, a two-bedroom rental apartment costs upward of £250 per week. However, the monthly rental costs depend on the size of apartments and amenities. For example, private parking, access to communal gardens, and views over Bristol all impact the rental cost.
New-Build Properties in Leigh Woods
This small leafy suburb in Bristol rarely has any new property developments. However, the luxurious period houses for sale feature spacious interiors, modern bathrooms, and high quality fittings. It's not unusual for period Victorian or Georgian homes to have redesigned interiors with open plan kitchens, en-suite bathrooms and ample garden space.
For investors, development opportunities can include buying a detached house with enough space to build a second property on the grounds.
Leigh Woods Transport
Despite its village location, living in Leigh Woods provides excellent transport connections. The A4 skirts by the area, providing easy access to the M5, while the M4 can be reached in about 15 minutes. The area is also conveniently located for rail, being just 1 ½ miles away from Clifton Down railway station, which takes you to Bristol Temple Meads in just thirteen minutes. As the nearby nature reserve is a big attraction for Bristol locals, Leigh Woods is also on a number of bus routes with stops along Rownham Hill and Abbots Leigh Road. That's not forgetting the large number of foot and bridle paths which make the area a pleasant place for travelling by foot or cycle.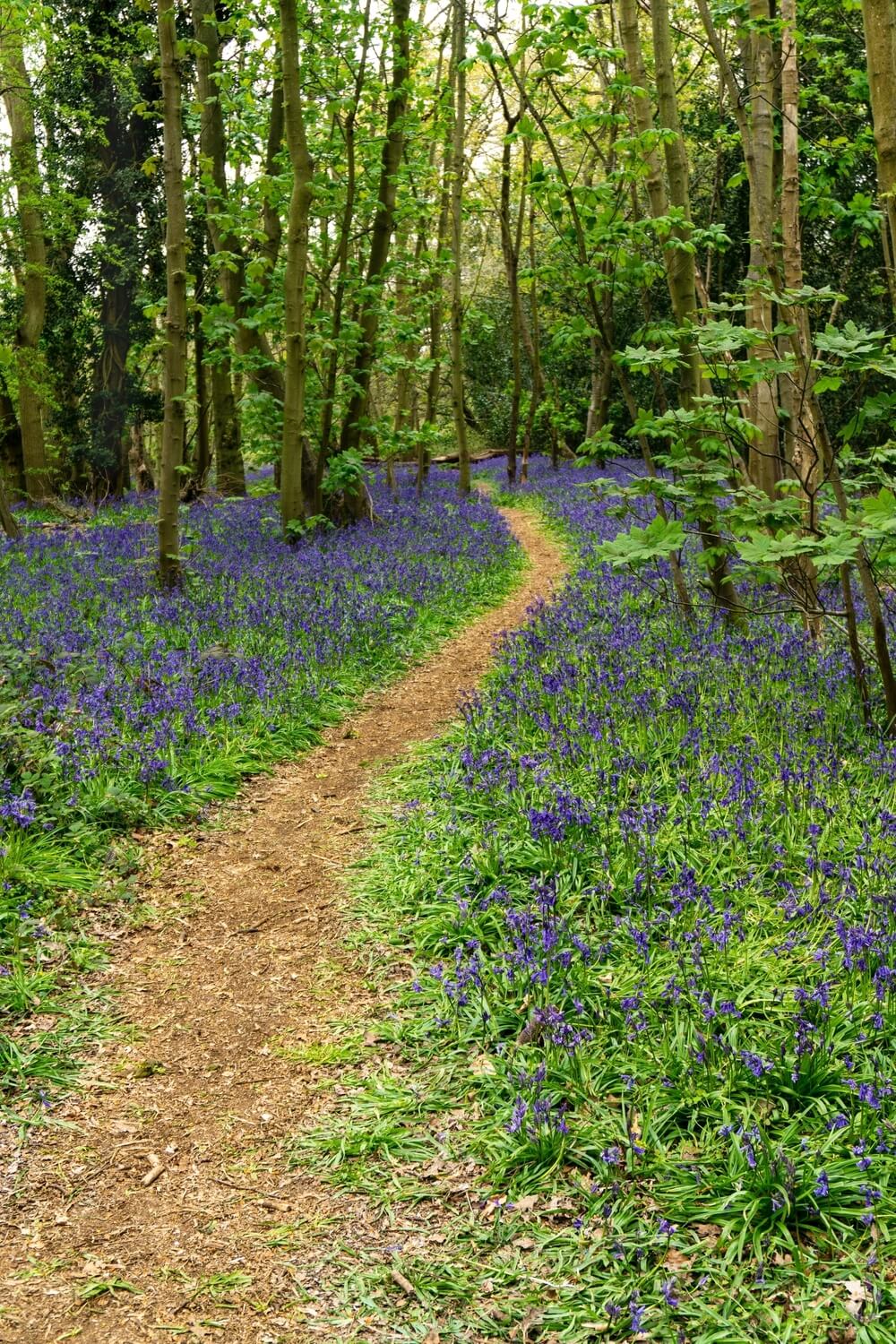 Leigh Woods Schools
As Leigh Woods is a small village, it doesn't have any local schooling facilities. However, nearby educational establishments can be found in Hotwells and Clifton Village. Clifton in particular is home to a number of excellent schools at both primary and secondary level. For example, St John's Church of England Primary School achieved an 'outstanding' on its latest Ofsted inspection. The prestigious Clifton College offering private education is also within easy reach. For education of an alternative type, the Bristol Forest School is located at Leigh Court Farm, offering hands-on learning experiences in a local woodland environment.
Leigh Woods Crime
Another factor to considering in moving to an area is safety. Fortunately, Leigh Woods is a very safe area to live. Using data provided by local police forces, no offences have been reported here in the last twelve months. Research suggests crime is far less frequent in rural areas and Leigh Woods supports this trend. Residents generally feel safe walking around the area alone or at night. This is why Leigh Woods is cited as one of Bristol's safest areas to live, by both police and locals.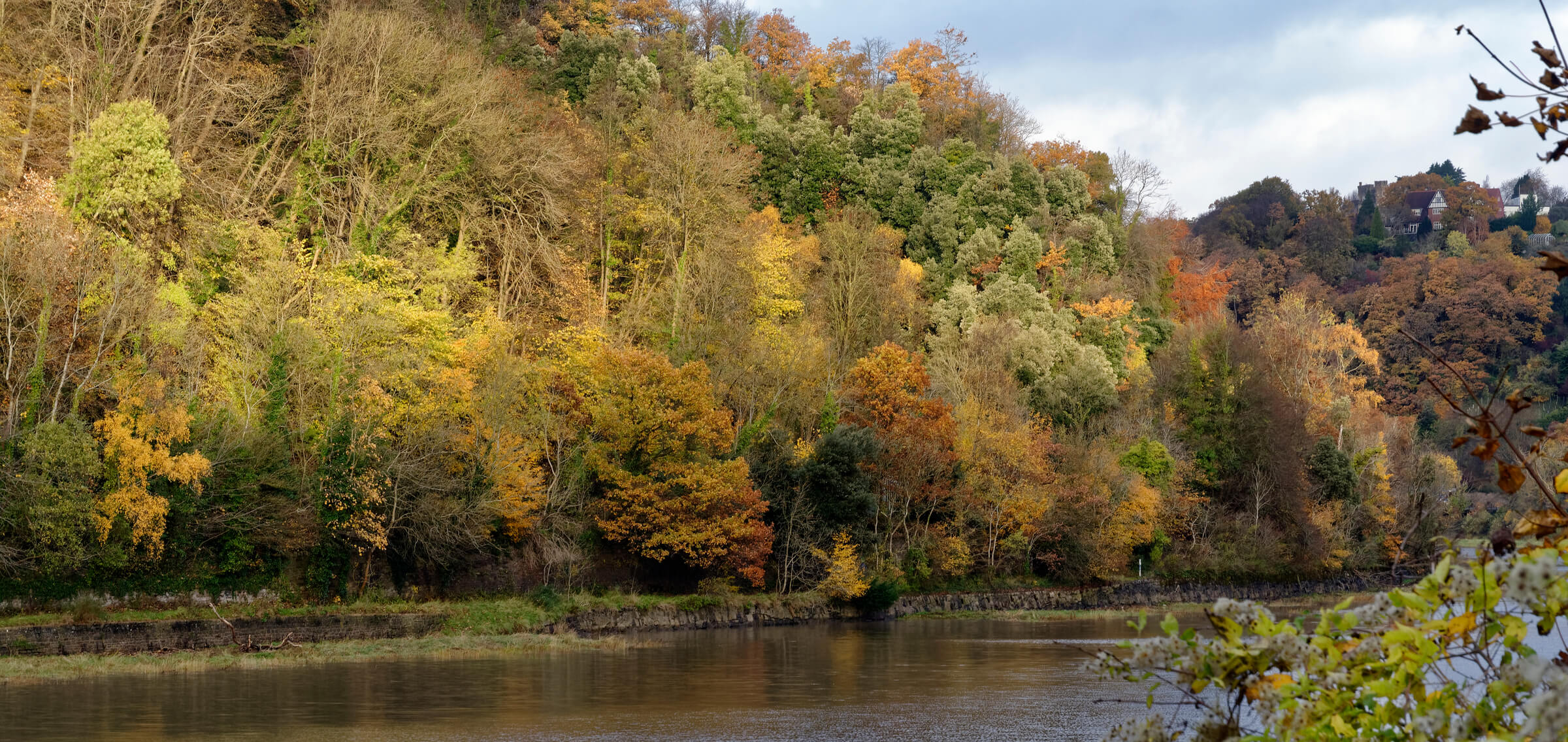 Leigh Woods Employment
One of the top reasons why Bristol is regularly cited as one of the UK's best cities to live is because of the employment opportunities here. Employment rates are among the highest in England. The employment rate of Bristol is 77.6%, higher than nearby Cardiff (75.6%) and Manchester (65.1%). Because of Leigh Wood's convenient location to both major road networks and Bristol city centre, residents here benefit from good access to nearby employers. Some of the local employers in the area include Airbus, Hargreaves Lansdown and Rolls-Royce, all of which are easily accessible from Leigh Woods.
Leigh Woods Green Spaces
Possibly the main attraction to living in Leigh Woods is its countryside location. The area is nestled between the 850-acre Ashton Court Estate and 500-acre Leigh Woods Nature Reserve, making it a mecca for nature lovers. Most of the houses within the coveted village are located within a few minutes of both landscapes, meaning nature is never hard to come by. An added benefit to living in Leigh Woods is its proximity to Clifton Downs. It is undoubtedly the best area to live in Bristol for countryside living.
Leigh Woods Shopping
Leigh Woods is a small residential area, therefore it doesn't have many shopping facilities in its own right. However, the area is located just ten minutes' walk from Clifton, which offers numerous shopping facilities. Clifton has a wonderful mix of shops and cafes, all located on picturesque streets. Independent businesses are what the area is most known for, many located in the stunning Clifton Arcade. The main shopping area spans The Mall, Princess Victoria Street and Boyces Avenue. For big grocery shops, Waitrose, Sainsbury's and Marks and Spencer are all within easy reach.
Leigh Woods Leisure
The main draw to living in Leigh Woods is the surrounding nature. However, the area is located within easy reach of several other attractions. The greatest landmark is Clifton Suspension Bridge, with the Visitor Centre located on the East side of the village. Nearby Ashton Court also has a model railway which is popular with children. More attractions can be found just over the bridge in nearby Clifton, which offers numerous museums, restaurants, bars and an Everyman Cinema.
Living in Leigh Woods
If you are considering moving to Leigh Woods or have a property in the area to either rent or sell, get in contact with Hydes of Bristol. We are specialists in Leigh Woods property, with an exceptional market and area knowledge that really sets us apart. Give us a call today or browse our popular pages below.