Best Areas of Bristol to live
In a city covering 110 km², finding the Best Areas of Bristol to live can be a challenge. Bristol is one of the loveliest cities in the UK. The city boasts beautiful properties, great employment opportunities, heritage, culture and proximity to the coast. With this in mind, it's little wonder why it regularly features in quality-of-life surveys.
There are numerous considerations to make when deciding to move to an area. Schools, transport, employment opportunities and amenities all play a part. To make things easier, the team at Hydes of Bristol have outlined the 5 Best Areas of Bristol to Live. We are experts in the Bristol property market, with over twenty years' experience in the industry. We know the city inside out and understand what makes an area truly special.
To find out where we consider to be the best areas of Bristol to live, continue reading.
5 Best Areas of Bristol to Live
Leigh Woods
The village of Leigh Woods is undoubtedly one of the best areas of Bristol to live. Located on the west side of Bristol, across from the Clifton Suspension Bridge, the village is full of tree-lined avenues and attractive properties. Leigh Woods takes its name from the nearby Leigh Woods Nature Reserve and is rich in heritage. In the late 19th century, the area was developed as a quiet enclave for wealthy Bristolians. Today, the area retains much of its character with spacious period properties in a variety of styles.
Though Leigh Woods is small on amenities, it is just ten minutes' walk from Clifton which provides easy access to shops and leisure facilities. The village is also convenient for accessing major roads, with the M5 reached in under 10 minutes.
Houses for sale in Leigh Woods
Leigh Woods Property Valuation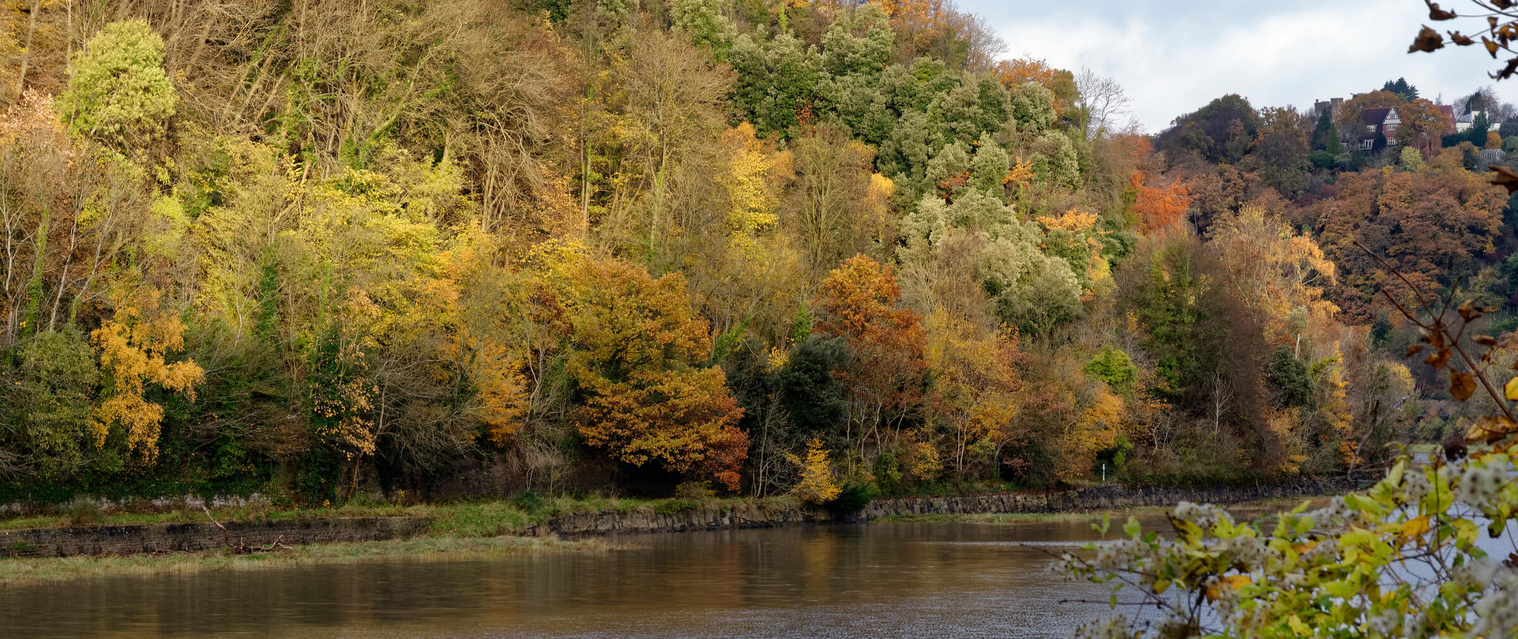 Clifton
You couldn't write a post on the best areas of Bristol to live without mentioning Clifton. Clifton is undoubtedly one of the most desirable areas of the city. The neighbourhood is characterised by grand Georgian and Victorian architecture, with beautiful residential and civic buildings, such as the Clifton Arcade. Clifton also benefits from low crime rates, plenty of green space and excellent schools, such as the prestigious Clifton College.
What locals love about Clifton is the community atmosphere and rich cultural offering. The neighbourhood is full of independent business, with many shops and restaurants. It is also rich in amenities, having its own railway station, access to the A4 and both a Waitrose and Marks and Spencer.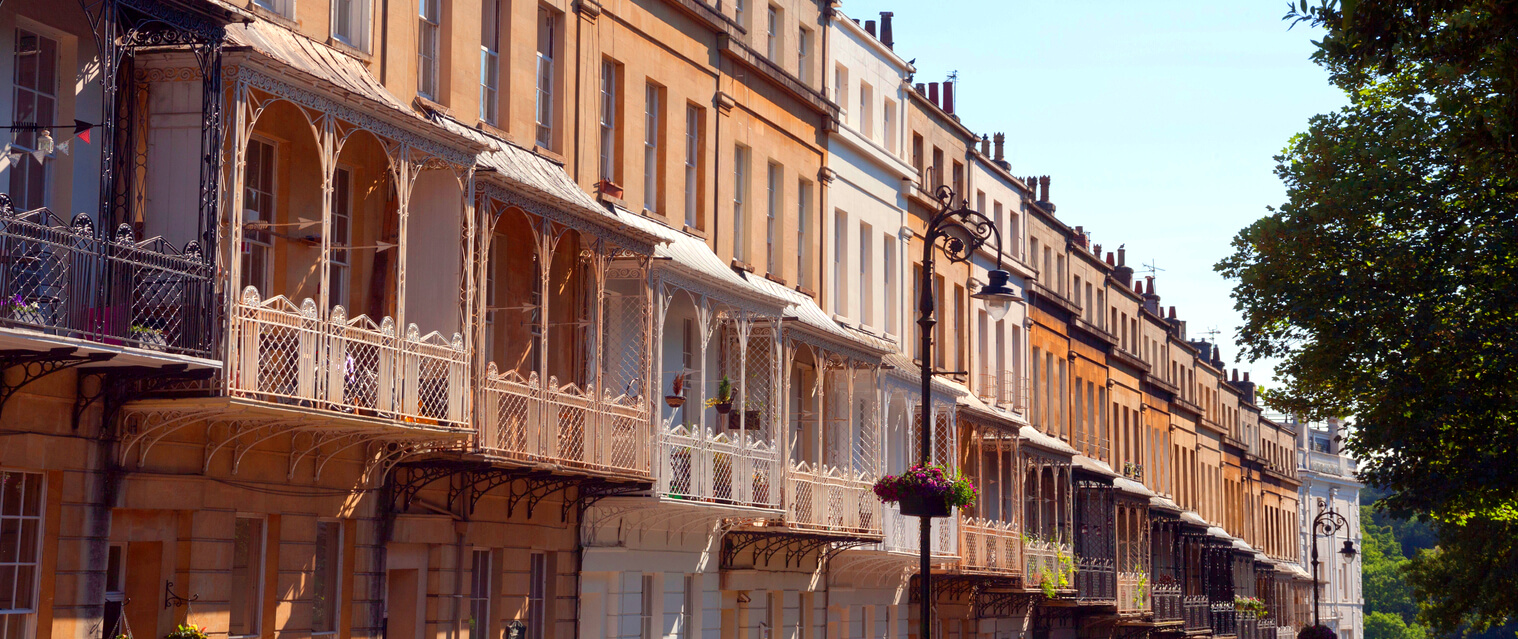 Sneyd Park
Sneyd Park is an exclusive residential district on the west side of Bristol and undoubtedly one of the best areas to live in the city. Originally developed in the Victorian period, the area borders Clifton Downs and is recognised for its salubrious nature. The area of Sneyd Park is mecca for lovers of grand period properties. Houses here come in a variety of architectural styles, including Regency, mock-Tudor, Art Deco and Inter-War. They are also graced with sweeping driveways and sprawling lawns.
Despite being a residential area, Sneyd Park performs well on amenities. The neighbourhood has surgery with easy access to shops and leisure facilities in nearby Shire Hampton and Clifton. As Sneyd Park borders the A4, it also benefits from good road transport, while nearby railway stations include Sea Mils and Clifton Down.
Redland
Situated to the East of Clifton, Redland can also be considered one of the best areas of Bristol to live. This area of the city was developed in the mid-19th century and is characterised by its wide avenues with spacious Victorian properties, many fronted in local stone. What draws many families to Redland is the excellent school provision in this area, at both primary and secondary level. Such examples are Westbury Primary School and Redland Green School, both of which are rated 'outstanding' by Ofsted.
Redland is an excellent choice for individuals looking for a semi-suburban neighbourhood with easy access to amenities. The majority of the houses are within walking distance to facilities such as schools, surgeries, shops, restaurants and green space. The area has its own high street, with more shops available in Clifton and Bishopston. It also has its own railway station and plenty of bus stops.
Stoke Bishop
Stoke Bishop is another contender for the best area of Bristol to live. Situated on the north-western fringes of the city, Stoke Bishop is a suburban neighbourhood with a diverse property portfolio and 'village feel'. The area was largely developed in the early 20th century, with many of the properties dating to the 1930s. However, there are also many grand detached houses, as well as a few low-level apartment blocks.
As Stoke Bishop is the location of some of Bristol University's halls of residence, the population varies throughout the year. The area is a residential one so has a suburban feel, with good amenities. Falcondale Road (A4018) provides easy access to the M4/5, while the nearest railway station is at Sea Mills. There's also shopping facilities on Druid Hill, a local primary school and plenty of green space. With all this is mind, Stoke Bishop can certainly be considered one of the best areas of Bristol to live.
Houses for sale in Stoke Bishop